Dr Ed Wild on November 16, 2010
2010 was a big year for the small Danish pharmacology company NeuroSearch and its experimental drug, Huntexil, which aims to improve the movements and coordination of people with HD symptoms. What have NeuroSearch's two clinical trials - MermaiHD in Europe and HART in the USA - told us about the possible benefits of Huntexil - and what is likely to happen next?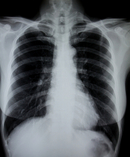 Dr Ed Wild on November 10, 2010
The DOMINO study group has published the report of its 'futility study' of minocycline treatment in HD. Minocycline and a placebo pill were tested over 18 months. A futility study is designed to make it relatively easy for a drug to be recommended for larger studies, but minocycline treatment wasn't promising enough and the study authors found that further trials with minocycline were "not warranted".

TRACK-HD, an observational trial of people carrying the HD mutation has released data describing changes over the first year of the study. These data show that a number of changes can be robustly observed in a single year of observing HD patients, which could be used to help plan drug trials. Brain imaging, in particular, was able to clearly see changes caused by the HD mutation.