Articles with the topic: whole-body
Common depictions of HD emphasizing only its movement symptoms paint an incomplete picture of the real disease. HD causes both motor and non-motor symptoms that, together, affect the entire body. Now, scientists are using a broader lens to explore this full set of HD symptoms and determine how symptoms might be related in the disease.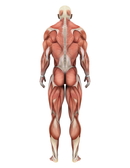 A proper balance of electrically charged particles is required for muscle cells to respond appropriately to stimuli. However, a recent report by a group of scientists from California State Polytechnic University concludes that disruption of this balance occurs in Huntington's disease – causing HD mouse muscle fibers to contract more easily than they should.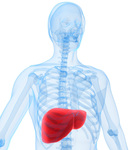 Huntington's disease patients seem to have a lot of changes outside the brain, but these issues haven't yet been studied in great detail. New evidence reveals that Huntington's Disease mutation carriers have differences in liver function, even before they have symptoms of HD. This new finding might help us understand the metabolic changes experienced by HD patients, which are currently poorly understood and under-studied.