Articles with the topic: cilia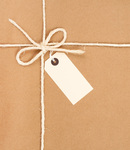 New research is helping understand how the mutant huntingtin protein moves around the cell. Discovering where huntingtin ends up, and why, could help us understand HD. Now, Canadian researchers have shown that a small piece of the huntingtin protein behaves like an 'address label' for the whole protein. By studying this label and how it affects Huntington's disease symptoms, we may be able to better understand what goes wrong in HD and hopefully generate a disease-modifying therapy.

A better understanding of the normal role of the huntingtin protein would make developing treatments easier. Surprising new results from French researchers suggest that huntingtin influences tiny hair-like structures called 'cilia'. Now we need to figure out what it means for patients.