Articles with the topic: PDE10

Dr Ed Wild on December 16, 2016
Pfizer has announced that the first-pass analysis of its 'Amaryllis' trial, testing a PDE-10 inhibitor drug, shows the drug did not meet its target of improving Huntington's disease symptoms. As a result, the open-label extension study will be stopped. This is not the news we'd been hoping for, but we've learned a lot about HD along the way.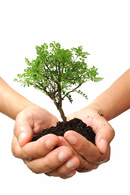 Nearly a thousand HD family members converged on Baltimore, Maryland for the 2016 Huntington's Disease Society of America's Annual Convention. We normally don't write reports from patient and family conferences, but there was something special about the atmosphere of this year's Convention that compelled us to pen a brief update.

In Huntington's disease, brain cells begin dying long before disease symptoms arise. Unfortunately, good tools for monitoring early brain changes – and testing whether new therapies slow or stop them – have not previously been available. However, a newly developed tool aiming to overcome this problem may mean big changes for the way we track Huntington's disease.