Articles with the topic: ganglioside

It takes a lot of research to decide whether a new treatment is ready to test in humans. A few years ago, we reported that a 'brain fat' called GM1 is reduced in HD, and replacement therapy showed potential in mice. Despite rumors you may have heard, it's not ready to try in the clinic. But if preclinical research continues positively, there may be a surprising potential source of GM1: the brains of sheep.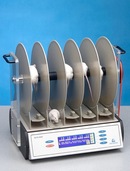 The human brain is enriched in many different types of fat. Some of these greasy molecules are reduced in HD, and a new study demonstrates that replacing one specific type, called ganglioside GM1, leads to dramatic improvements in the behavior of HD mice.