Articles with the topic: SIRT1

Watch the video of Ed Wild's address to the European Huntington's Association annual meeting in September 2012, summarizing how therapies research works and explaining the most exciting ways researchers are trying to study and treat HD.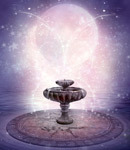 Biologists are very excited about a protein called SIRT1 - activating it seems to extend life. Could activating this remarkable protein help HD? New experiments in mice suggest that SIRT1-activation might be a good target for HD drugs - but other researchers think the opposite.