KINECT-HD trial shows valbenazine improves involuntary movements in Huntington's disease
In a much-needed bit of good news for the Huntington's disease community, Neurocrine Bioscience's KINECT-HD trial showed that treatment with valbenazine significantly reduced the involuntary movements called chorea
Chorea – unwanted fidgety or jerky movements – is one of the most noticeable features of Huntington's disease (HD). There are already drugs to treat chorea licensed specifically for use in HD, as well as so-called off-label treatment options. But all the existing treatments have potential downsides, so new drugs to reduce chorea could be very valuable – especially if backed up with good clinical trial evidence. Now, Neurocrine Biosciences has announced positive top-line results from their KINECT-HD trial of valbenazine. The trial showed valbenazine significantly reduced chorea in HD, compared to placebo-treated patients.
Chorea and Huntington's disease
The great majority of people with HD will develop chorea at some stage of their illness. The term comes from the greek word for a dance, reflecting the fidgety, jerky or dance-like nature of the movements. While many patients are either unaware of the movements, or not hugely bothered by them, for others they can be embarrassing or disabling.
There are already quite a few medical options available for reducing chorea in HD. All the available options work by altering the behaviour of the neurotransmitter dopamine, which is important for movement and behaviour.
The most established drug treatment is tetrabenazine (brand name Xenazine), which was developed in the 1950s as a medication for psychiatric disorders like schizophrenia and licensed for treatment of involuntary movements in the 1980s. In the USA, it wasn't until 2008 that tetrabenazine became the first FDA-approved drug treatment for chorea in people with HD. Tetrabenazine is now widely used, but it has the downside that it can worsen low mood or depression, which is a big problem for many people with HD.
Alongside tetrabenazine, clinicians treating HD have long used related 'anti-psychotic' medications to try to reduce chorea in HD. This includes drugs like olanzapine, risperidone, sulpiride and quetiapine. In this situation, doctors are essentially taking advantage of a side-effect of these drugs: they are known to cause people's muscles to become stiffer, and that can help to squish the chorea.
Using this family of drugs can also help manage other important aspects of HD, most notably the tendency towards irritability or aggression. However, they can also cause drowsiness, issues with blood sugar or cholesterol, and other potential side-effects. They're also used 'off-licence' meaning they are approved drugs, but haven't specifically been tested to treat HD in proper clinical trials.
One of the more recently developed drugs in this family is deutetrabenazine (Austedo), which is very similar to tetrabenazine but is broken down more slowly by the body. Deutetrabenazine was licensed by the FDA in 2017 after a successful clinical trial but is not licensed in any other countries.
Valbenazine and the KINECT-HD trial
Valbenazine (Ingrezza) is a chemical cousin of tetrabenazine, and acts by a similar mechanism, but was developed to be longer-lasting yet have fewer side-effects. Valbenazine is typically taken once a day, in contrast to tetrabenazine (typically taken three times) and deutetrabenazine (taken twice).
To test whether valbenazine is effective for chorea in HD, Neurocrine Biosciences initiated the KINECT-HD trial in late 2019, in partnership with the Huntington Study Group. The study was a phase 3 trial – the kind of large trial where the FDA is expected to approve the drug for use in patients, if it meets the pre-defined success criteria.
"

Patients assigned to valbenazine treatment at the start of the trial ended up with chorea scores 3.2 units lower than patients assigned to placebo.

"
KINECT-HD used a randomized, double-blinded design, meaning patients were randomly allocated to treatment with valbenazine or placebo pills containing no active drug; and neither patients nor the trial team knew what treatment was being taken. 128 patients were enrolled, each treated for 12 weeks.
Success would be judged on whether patients treated with valbenazine experienced a bigger improvement in chorea than placebo-treated patients. This was assessed using a cut-down version of the Unified Huntington's Disease Rating Scale, a standardised neurological examination widely used in HD. This chorea assessment was expressed as a number called the total maximal chorea score (TMC).
As you might expect, the trial also looked at a wide array of other measurements like safety assessments, changes in mood and overall ratings of HD symptom severity. You can check out the trial design and official updates at clinicaltrials.gov.
The results
In a press release-associated-with-huntington-disease-301439605.html) on December 7th 2021, Neurocrine announced that the final trial results of the trial were positive. Patients assigned to valbenazine treatment at the start of the trial ended up with chorea scores 3.2 units lower than patients assigned to placebo. This difference was 'statistically significant', meaning it was very unlikely to have happened by chance.
Neurocrine hasn't given much more in the way of detail yet, but the information that's been released so far suggests that there were improvements in some of the other outcome measures too, including scores that assess whether the person with HD and their caregiver feel they are better overall. It was also noted that there were no major unexpected safety issues or worsening of suicidal thoughts or behaviour with valbenazine.
What we don't know
In a year that's been challenging across the board, with more than its fair share of unwelcome news for HD clinical trials, it's clearly great that the outcome of the KINECT-HD clinical trial was positive. The level of detail we've seen so far is quite minimal, which is normal for an initial announcement.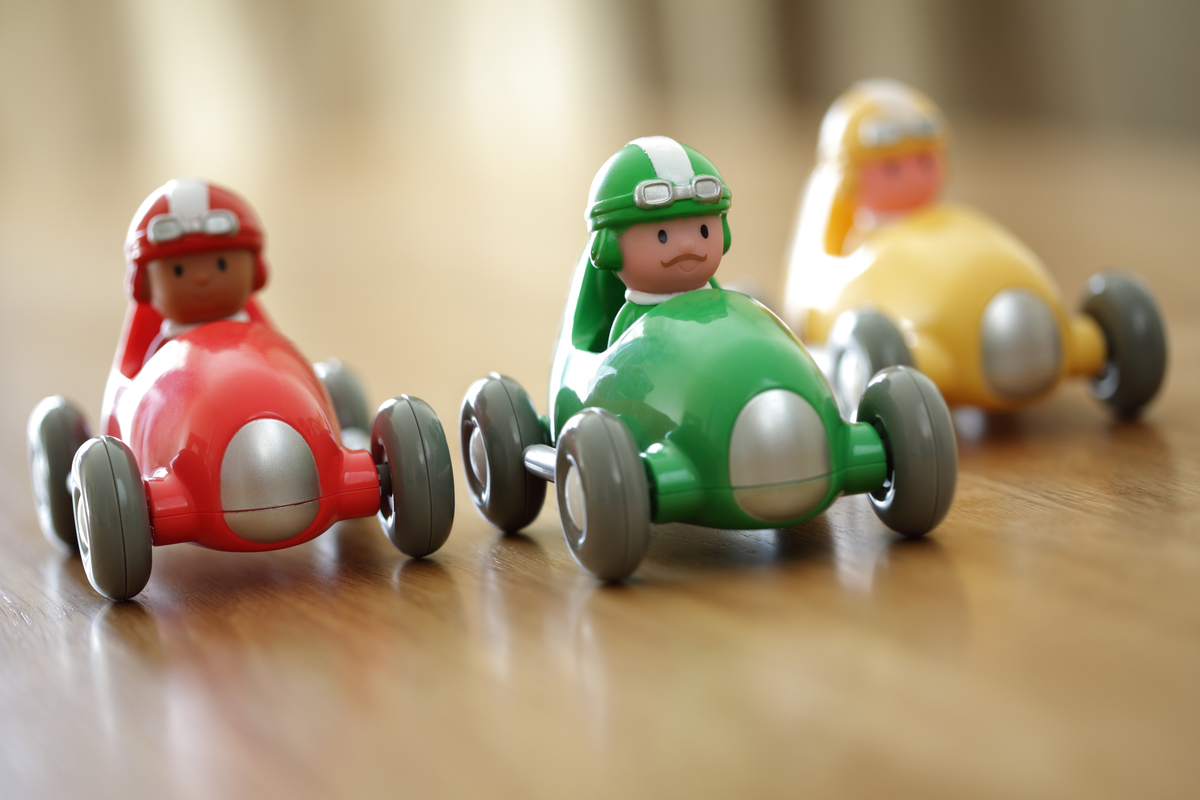 One thing that would be nice to see is a bit more detail in that 3.2 point chorea improvement. The chorea scale in question has a maximum value of 28 (the worst possible chorea), and it makes a big difference how bad the patients' chorea was at the start. If the average chorea score at the start was 15, a 3 point improvement would be 20%. But if the starting score was 6, a 3 point decrease represents a 50% improvement. So that information makes a big difference to how we interpret the favourable change.
With several drug options already available for treating chorea in Huntington's disease, a key next step for scientists, clinicians and patients, will be to figure out how valbenazine compares to the other options. It's a good sign that valbenazine is only taken once a day, rather than in multiple doses like the other FDA-approved drugs. KINECT-HD can only tell us how valbenazine compares to placebo (i.e. no chorea treatment) – not how it compares to the other drugs on the market, in terms of side effects as well as effectiveness. That can be difficult or impossible to judge without trials comparing the treatments head-to-head.
What's next
Neurocrine plans to share the full results of the trial at scientific conferences in 2022 and we can expect them to be published in a peer-reviewed scientific journal as well. The company also intends to file an approval application with the FDA. We've yet to hear of any plans beyond North America.
In parallel, Neurocrine has initiated the KINECT-HD2 study, largely aimed at letting the participants in the previous study keep taking valbenazine on an open-label basis. KINECT-HD2 is also open to some patients who were not involved in the prior trial; more info is available at the HSG website.
So a busy few months ahead for Neurocrine and the trial sites and we look forward to hearing the full results of the trial and licensing updates in due course. Meanwhile let's celebrate some good news at the tail-end of 2021, and tip our hats to the study teams and especially the patients and families who went the extra mile to get this trial completed successfully in such a challenging year.